As a part of Physical Computing module in DJCAD, we've been challenged to create an arduino-based product using Twitter, with specific electronic part used. I was in team with Leanne Fischler & Nicholas Deane and our part was a potentiometer.
After a small discussion over a cup of tea, we decided to make that cup of tea quite integral to our project :). What if we could make people enjoy tea together over long-distance? Could we subtly and unobtrusively notify somebody at the other side of planet that you are having tea? I made some sketches for how might that device look, built from birch plywood suggested by Leanne.
Then it was time for some good old woodwork. Drilling birch plywood is fun, at some point the circular drill attachment starts burning the wood a bit and producing lot of smoke. The box was then glued by PVA, which holds everything sturdily.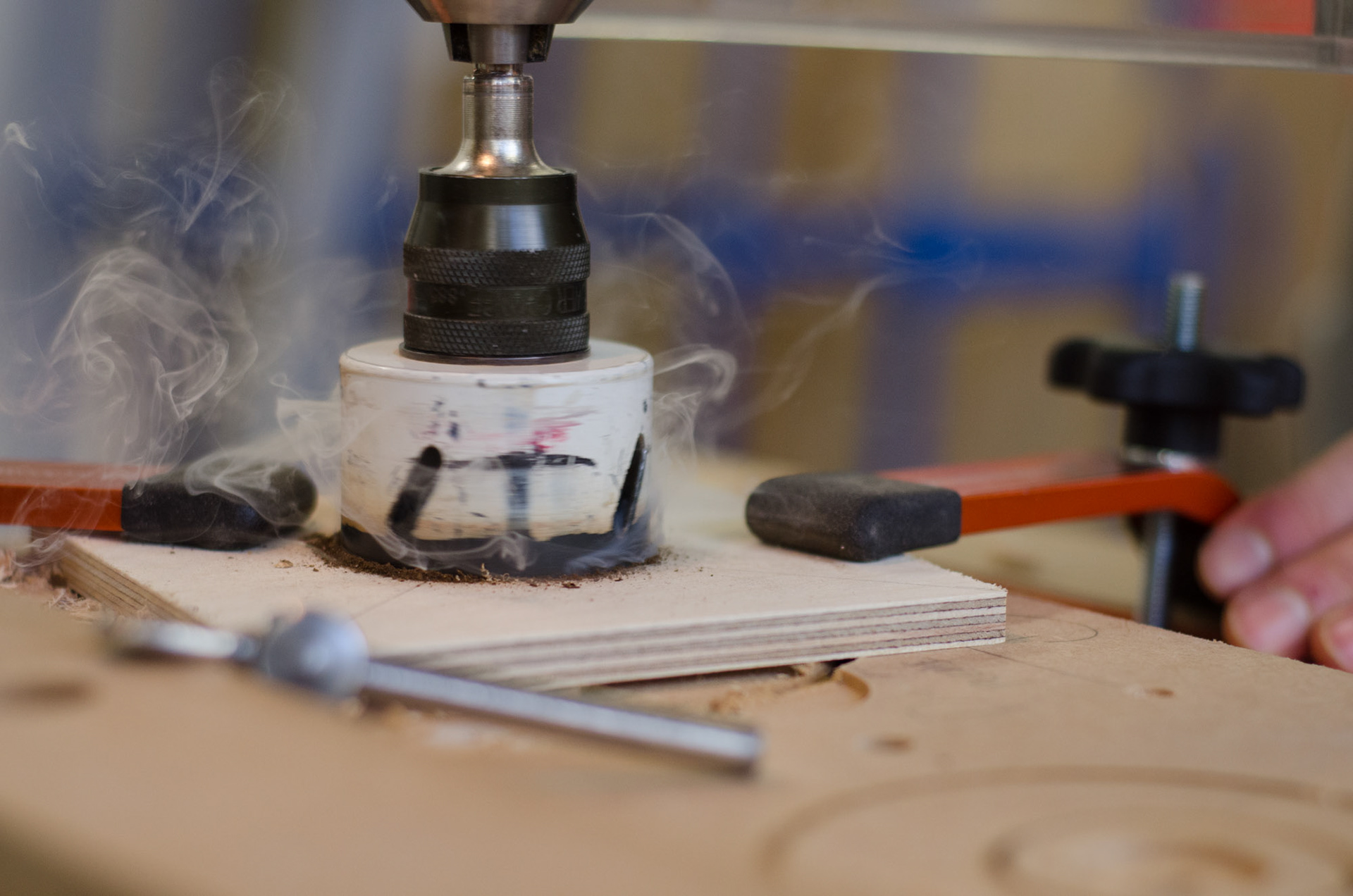 Leanne then made amazing tree illustrations with a bird (remember this project has to use twitter? :)).
She lasercuted them on three sides of the box which gave the Tweetea box great aeshetic value.
And there it was, a box connected to a macbook via USB cable, benefiting from Arduino microcontroller inside, which is linked with an app writen in Processing to be able to tweet a specific colour of Tea that you are drinking and tweet it, using a tweetea hashtag.
1) Brew yourself some tea
2) Tune-in to your tea's colour with our Tweetea knob™
3) Tweetea then tweets "I am having a pleasant green tea. #Tweetea"
4) Your friends using the same device will see their device glowing in the colour of your tea – since it detects your tweet :)
This was a great project where I learned a lot about working together and got to know my great friend Leanne a bit more :)