Moodboard inspired by sea, fish and coastal colours of stones and sand. Accompanied with a contrasting, salmon-like orange.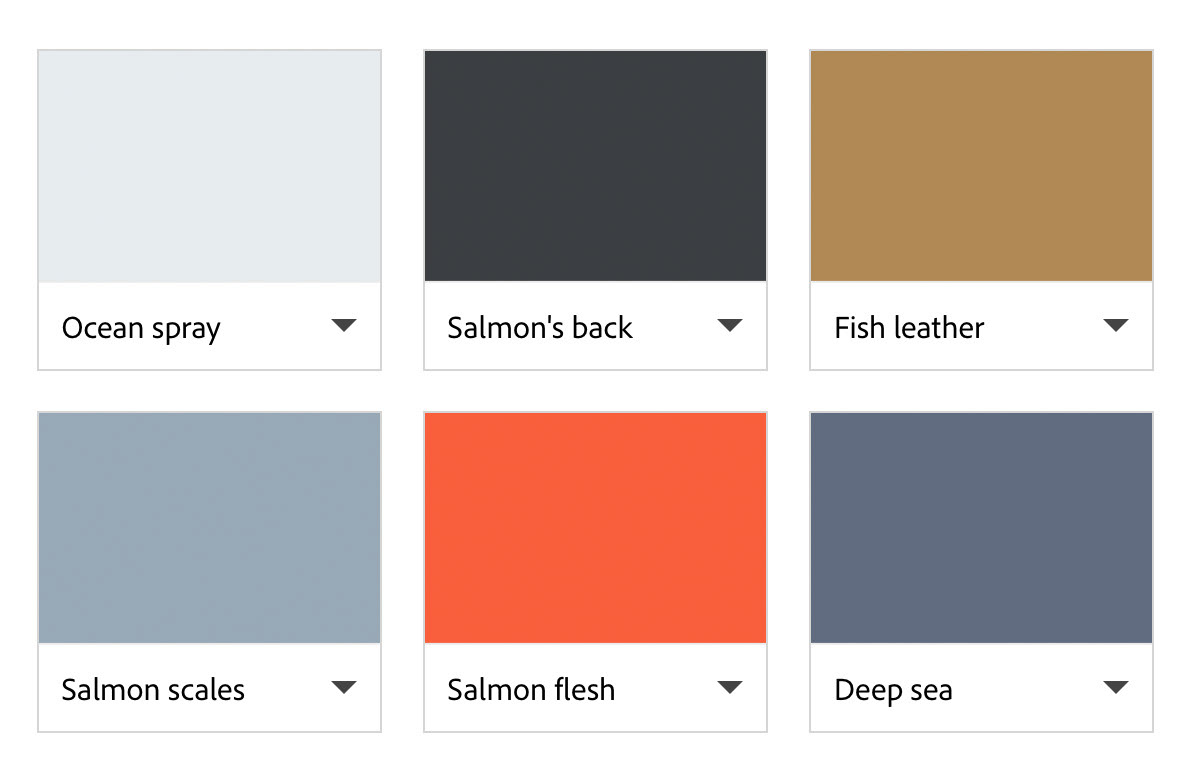 The fish being used for fish leather products is Salmon, so used a salmon-pink/orange colour for the scales and added a rusty and ragged feel.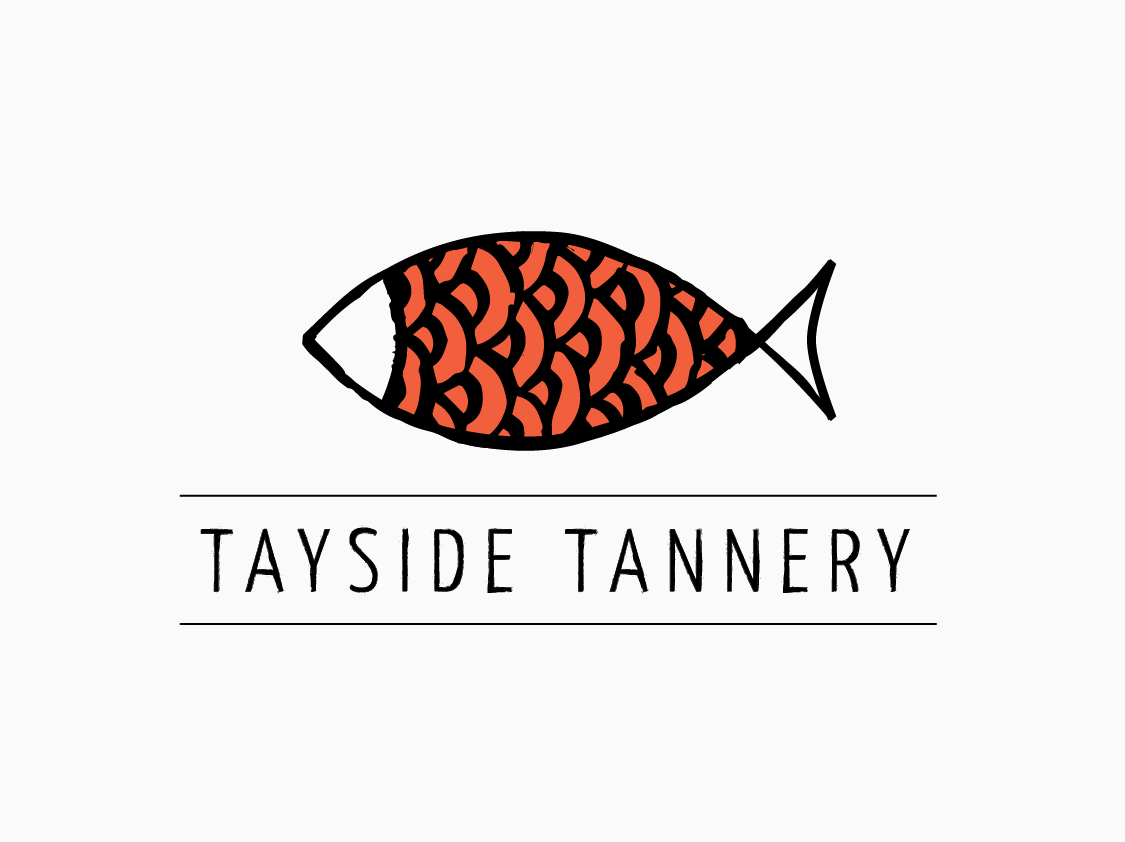 The website uses experimental two column layout. Custom-coded mechanism calculates the heights of opposing container grups, to align their horizontal edges and preserve overall cubic feel of the design.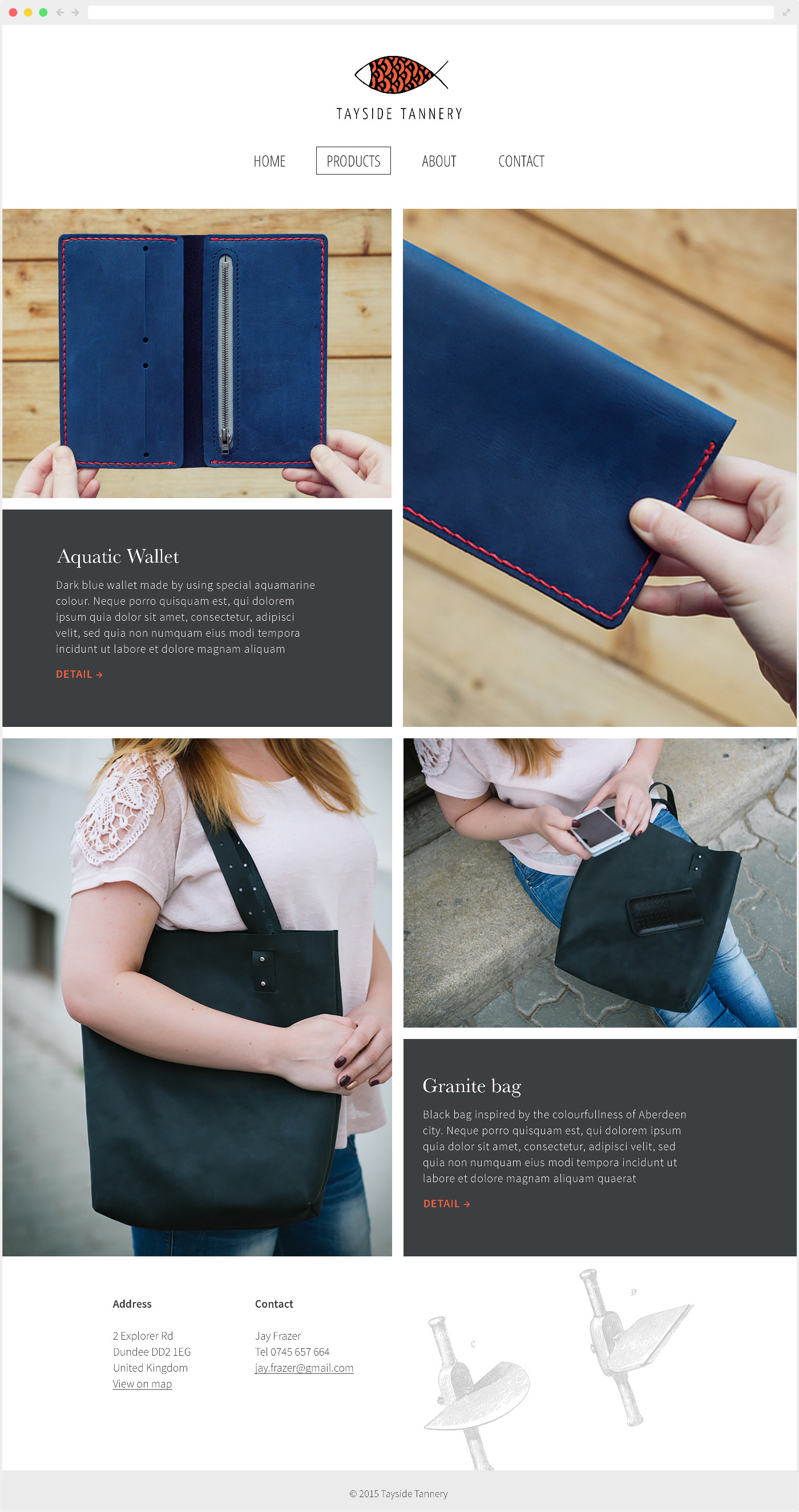 Boxes are grouped by four. The image box extends itself (powered by javascript) to match the height of the boxes on the opposite side.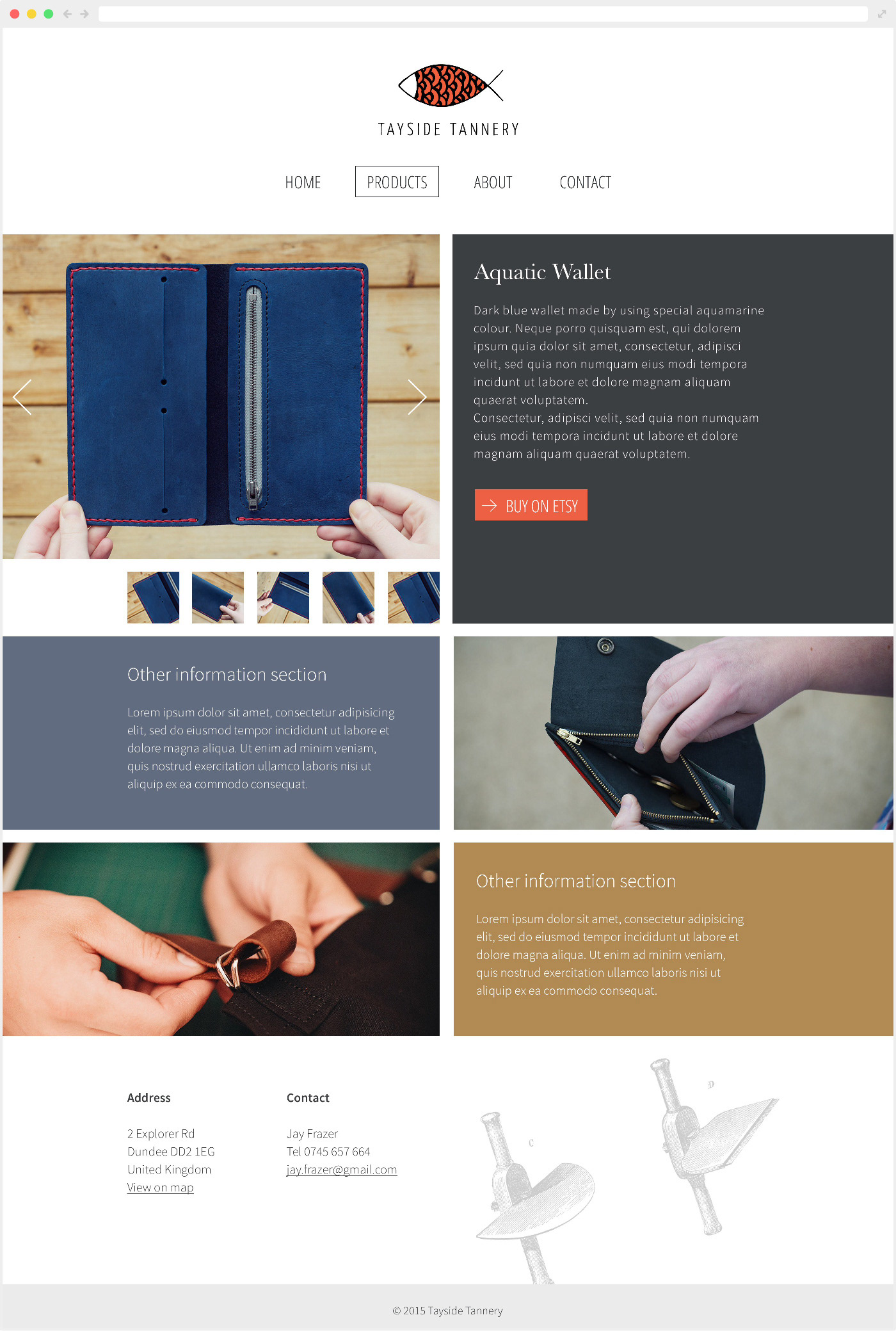 The website is fully responsive to adapt to mobile devices.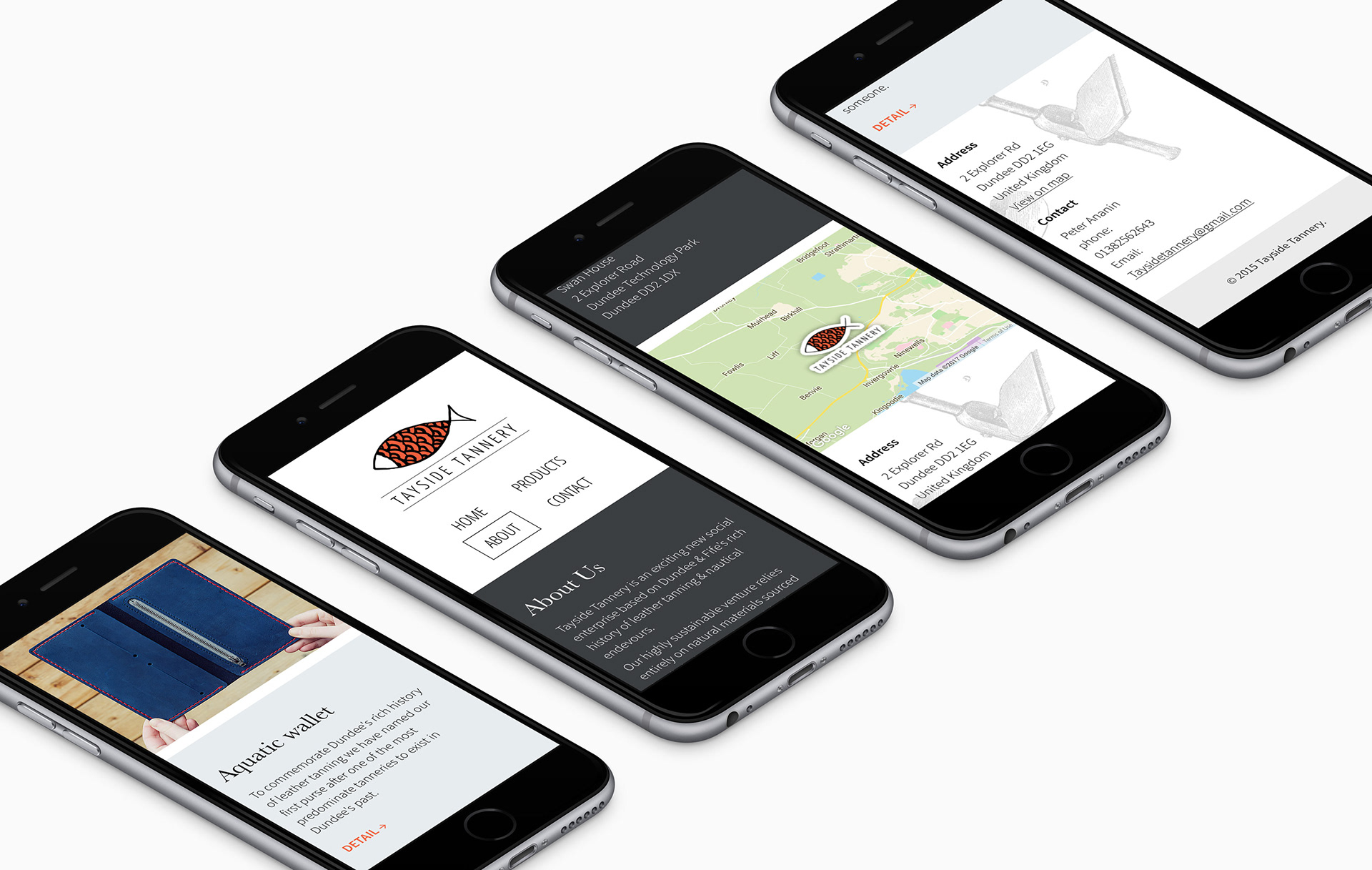 All the beautiful placeholder photos were provided by
Ateliér Bláha
 – craftsman who makes leather fashion accessories.