I love crafting things. Especially from wood, due to it's easy-to-work with nature, smell, colour... Having the opportunity to use the great workshop at DJCAD art college and talk to the generous staff there which provides great range of support, I decided to make two simple trestles and find a board for them to make a table.
Wood for the trestles was sourced from a small wooden palette, which used solid wood 10x10cm pieces as a base. I chiseled out a skewed slots in them for the legs and screwed them in. Then sanded the legs out for ages to achieve a balance on a flat surface. Table desk is simply a former door board with a nice veneer – little too light, but with great finish.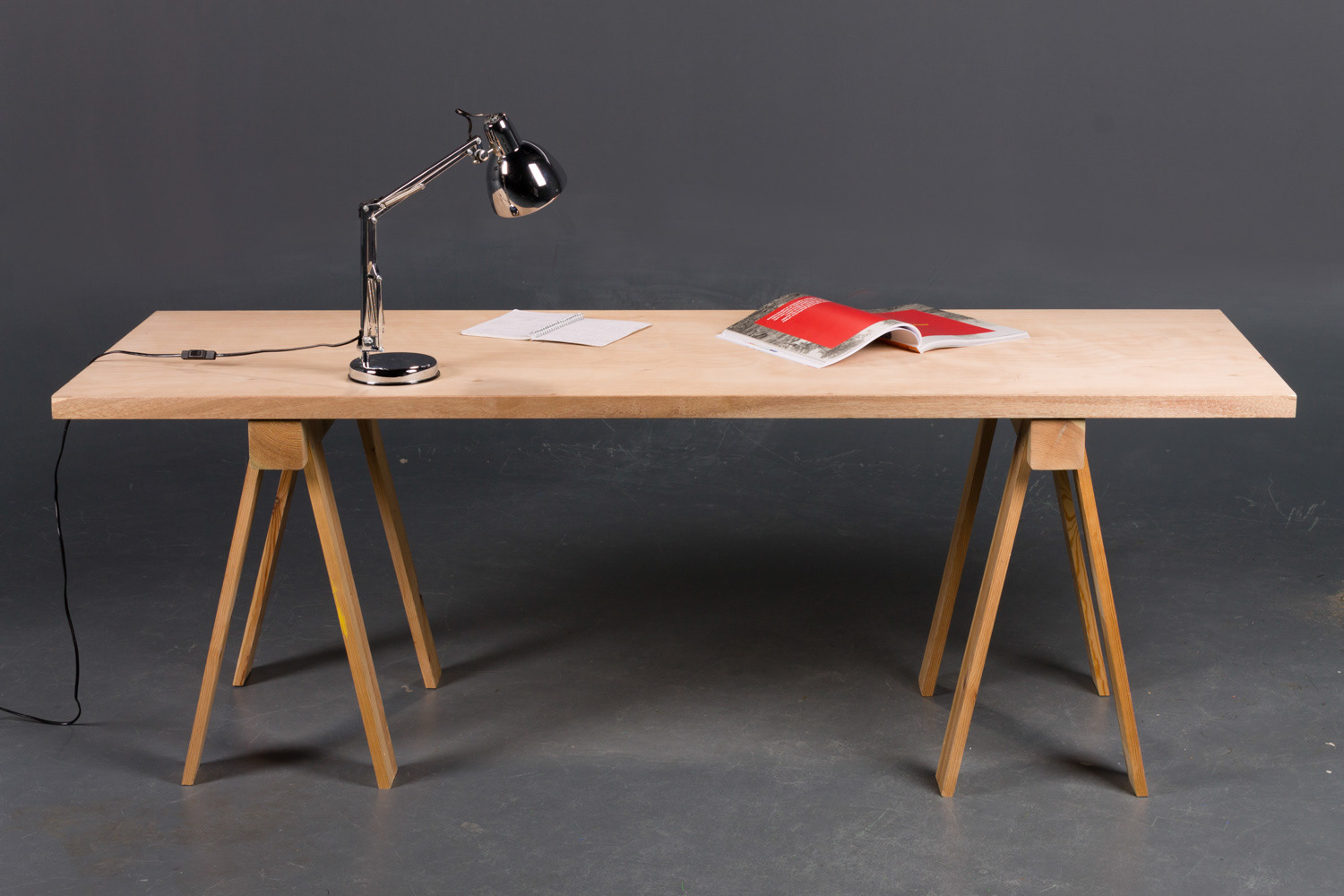 This project wouldn't be complete with a polished, hipster-ish studio photography of course :) I used the courtesy of portait studio at art college, which provides a great grey background, contrasting to the bright wood.