As a part of Physical Computing module in 2nd year at DJCAD, we formed a team with Leanne Fischler and Nick Deane to make something playful by using arduino microcontroller and our imagination. 
The brief was clear:

Using your given sensor & Arduino, you should create a simple (and playful) physical game

. 
Our sensor was a RFID reader. RFID is a great technology for reading small identifiers from small to medium distance. After brainstorming about what we'd like our game to be like, we agreed on doing something social for more people. We then came up with a concept of round token-flicking concept.
We had the urge to craft something in the workshop (I see a pattern here!) and that's exactly what we did.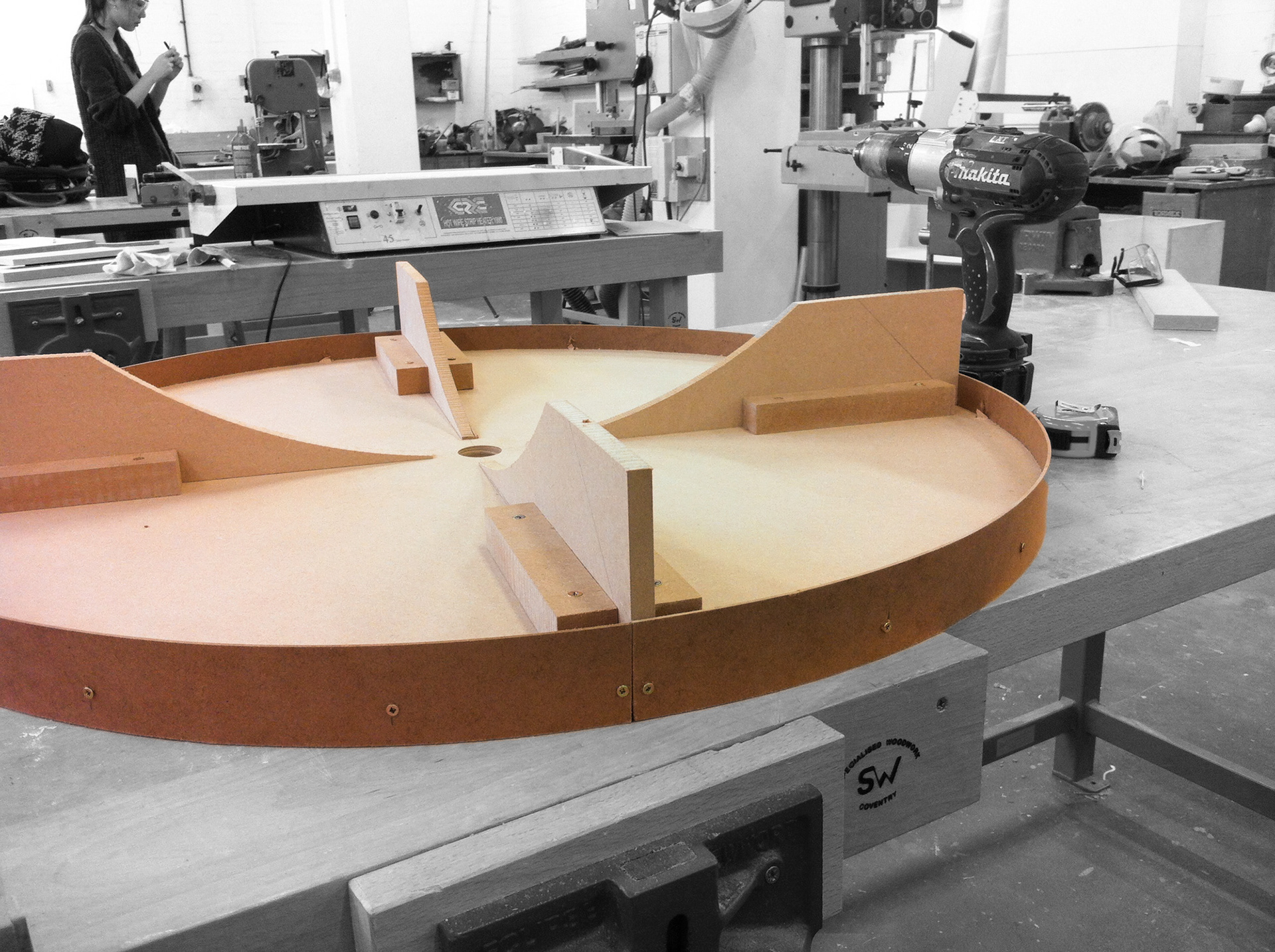 Material used is a MDF for the base, fibreboard barrier around it, patented arch MDF support in the base (Copyright by Leanne's inspiration in arches of a building) and some RGB LEDs, of course :)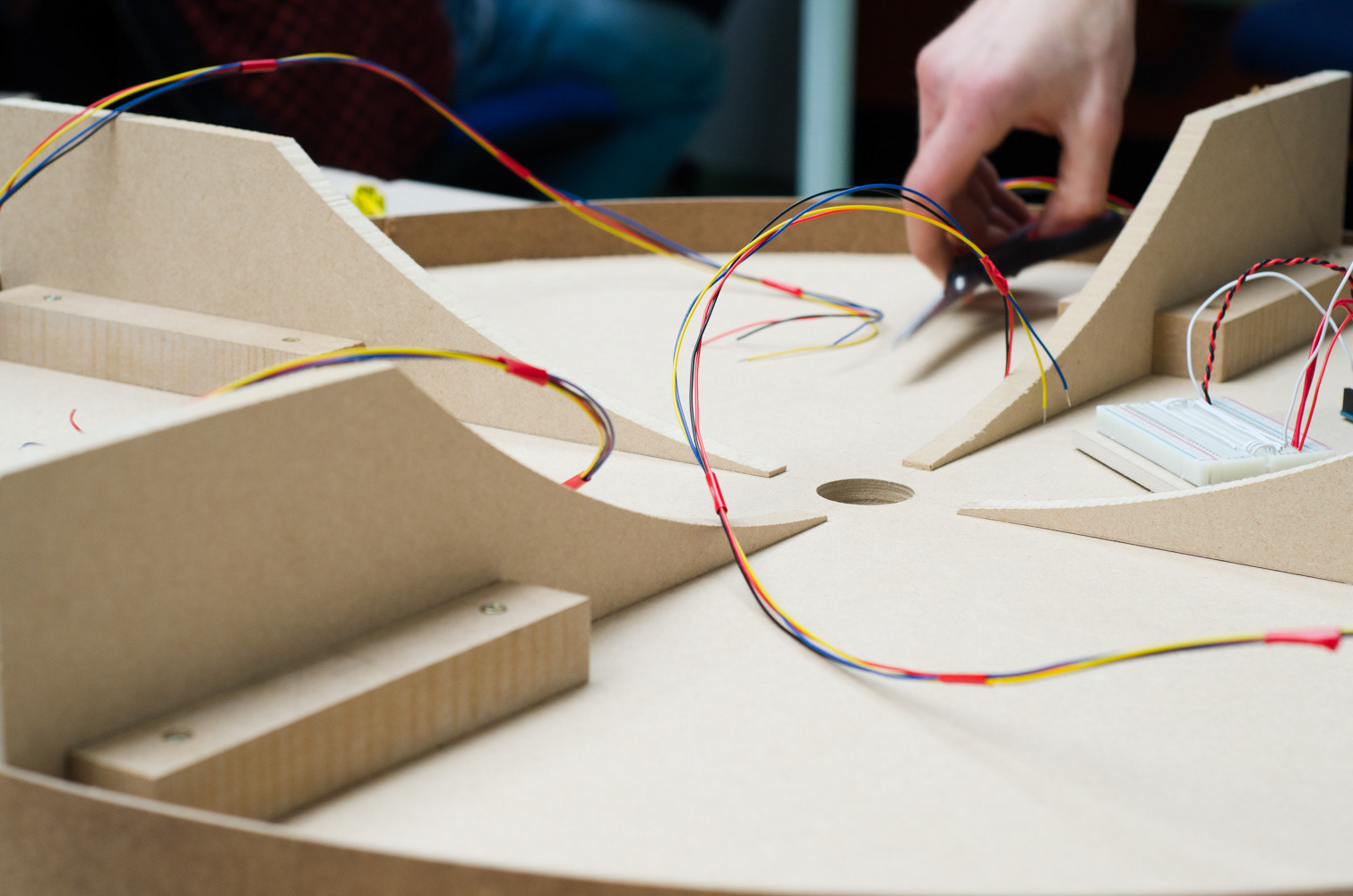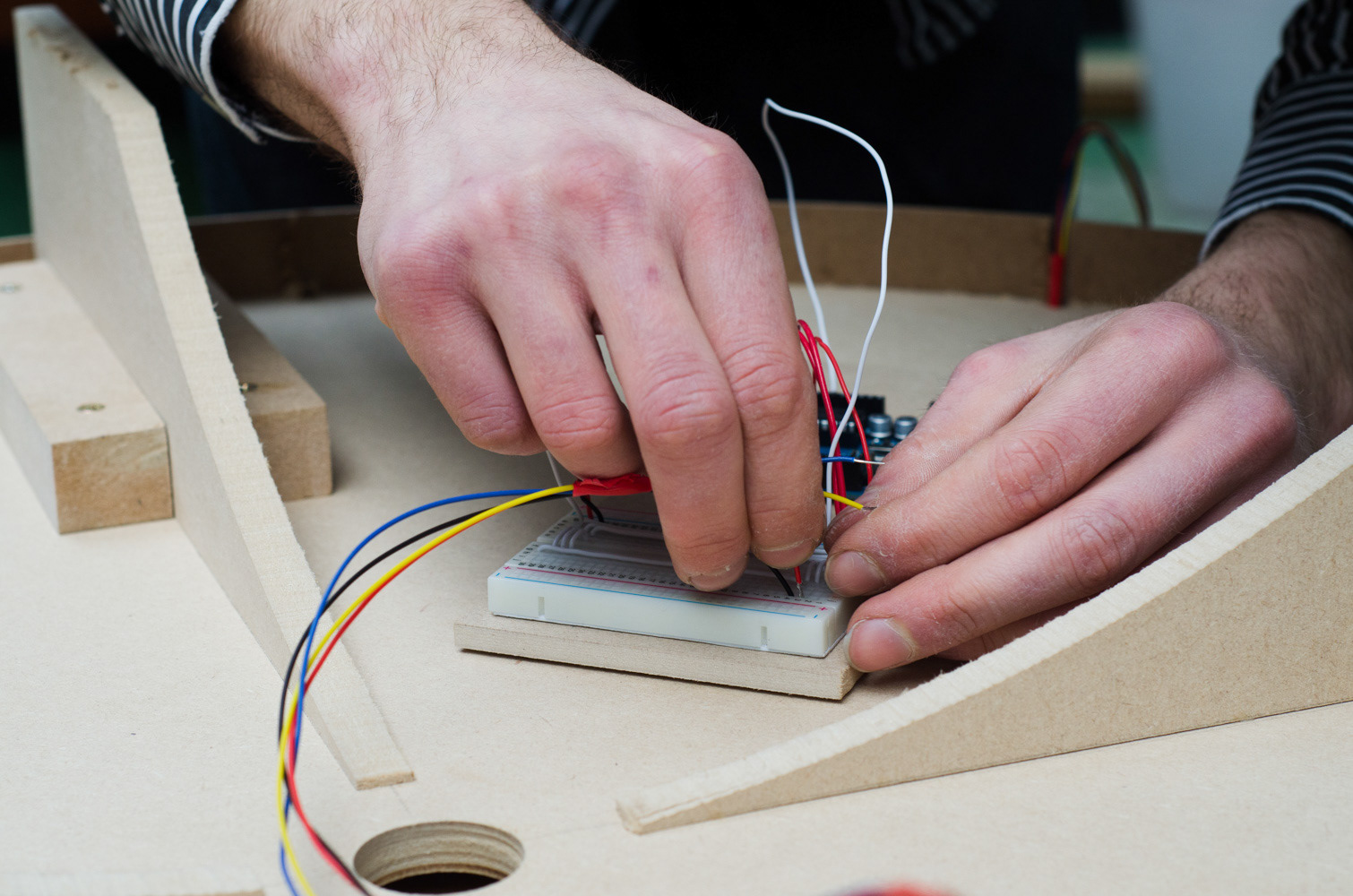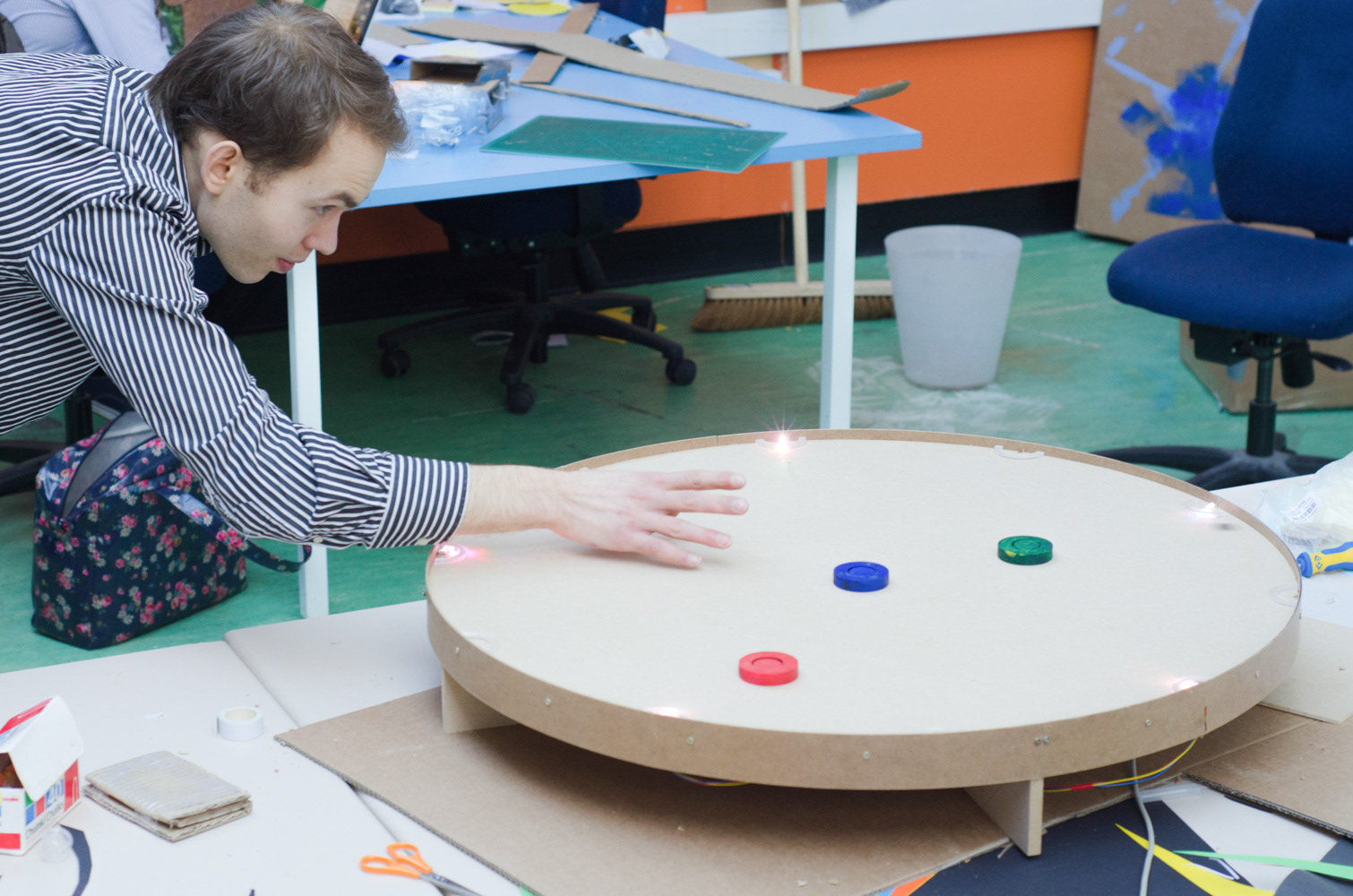 After inhaling some soldering fumes, the arduino was linked to five RGB LED lights, which worked quite nicely in the dark, being reflected by the round base of the game.
We brought the game to School of Computing, where we met few our friends who were happy to beta-test it, and I would say the quite enjoyed it :)