ZK Účto is an accounting company. The founder loves cats, which quickly sparked an idea for the branding. Accountant's cap fits the cats well, which creates a 1920 wall street setting :)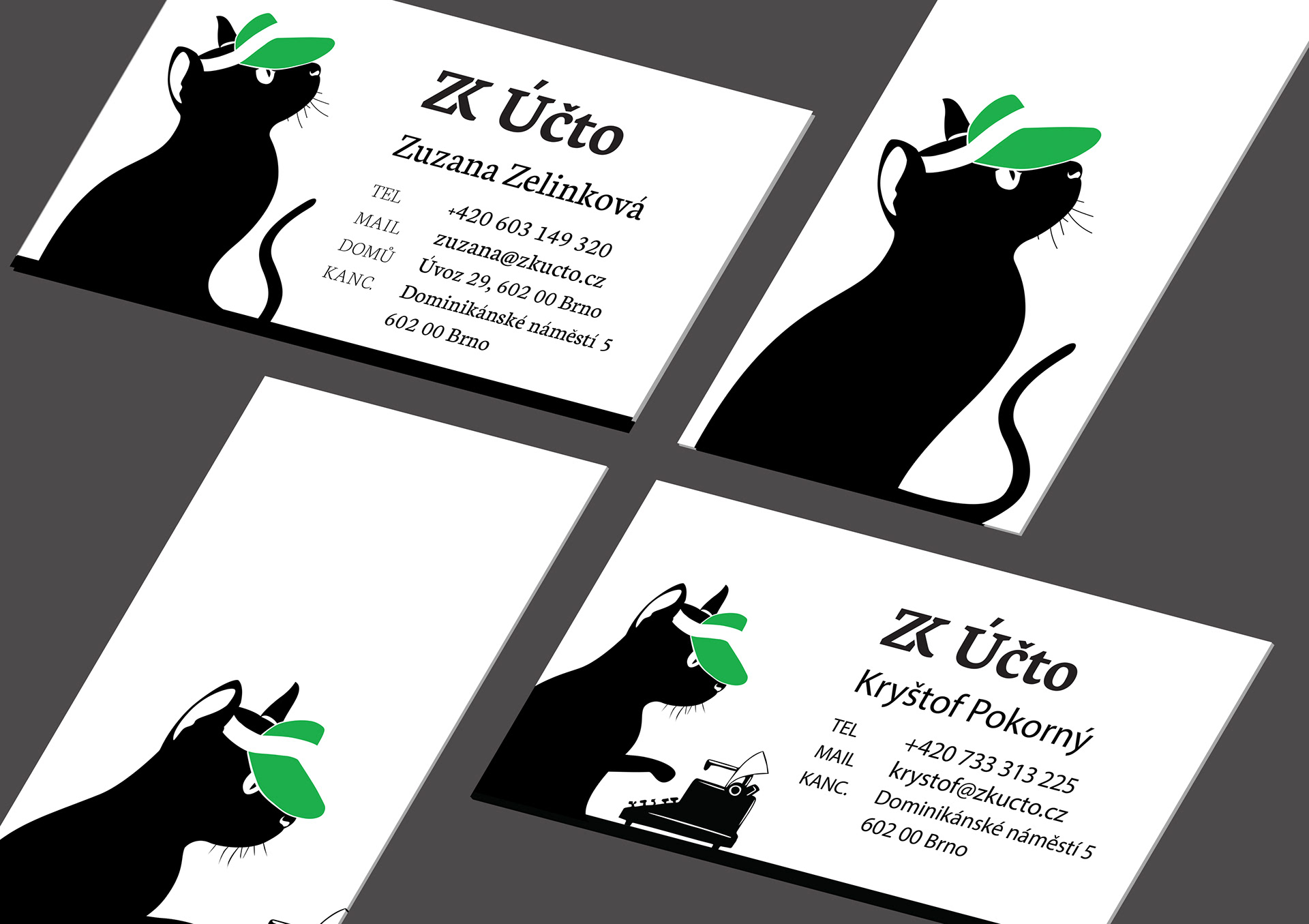 Meanwhile the founder Zuzana is looking up into the future, Kryštof (her son) still has lot of hard work to do and things to learn – hence the typewriter.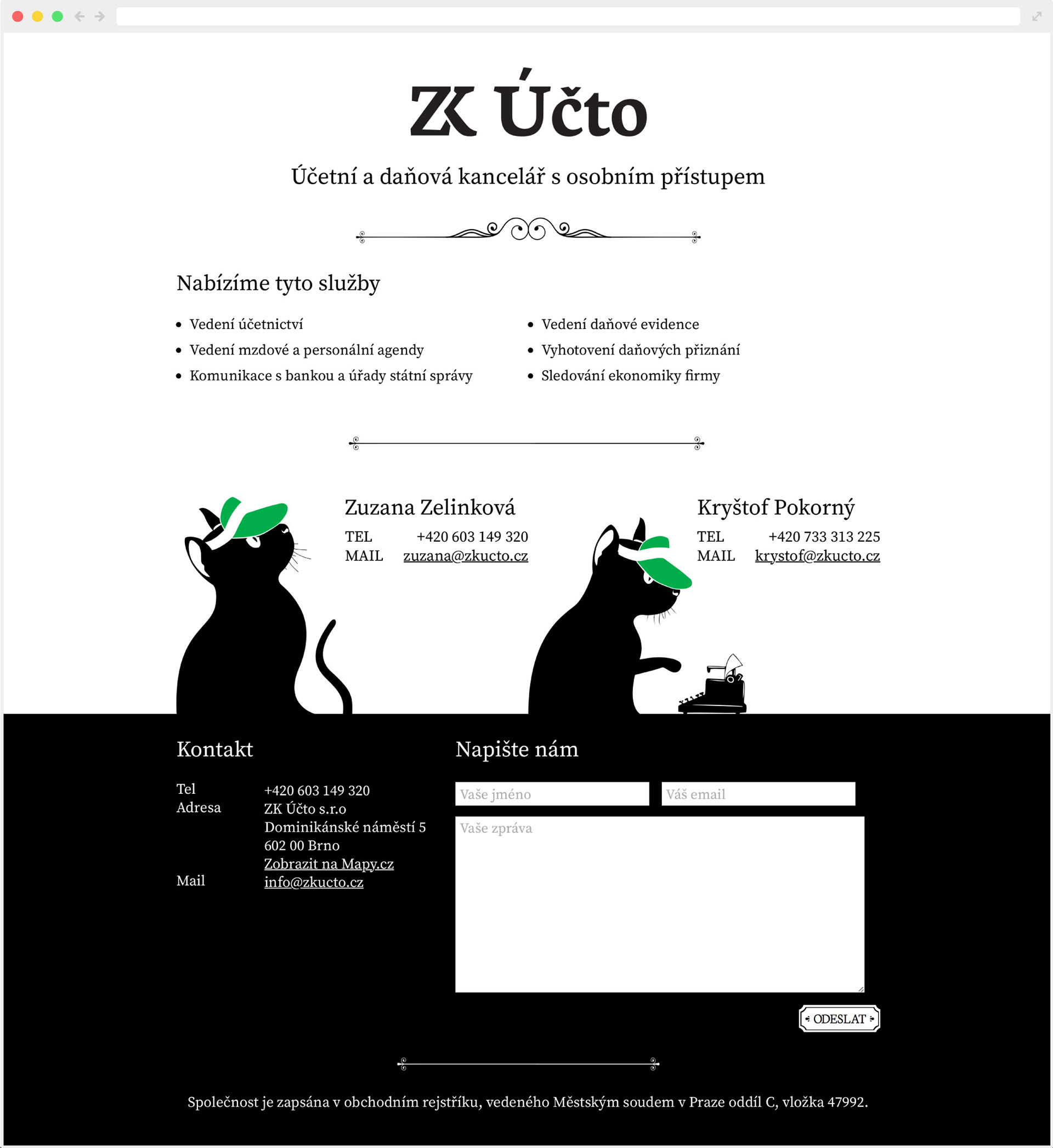 Website was built with the same branding. It display overview of services, contact form and pricing.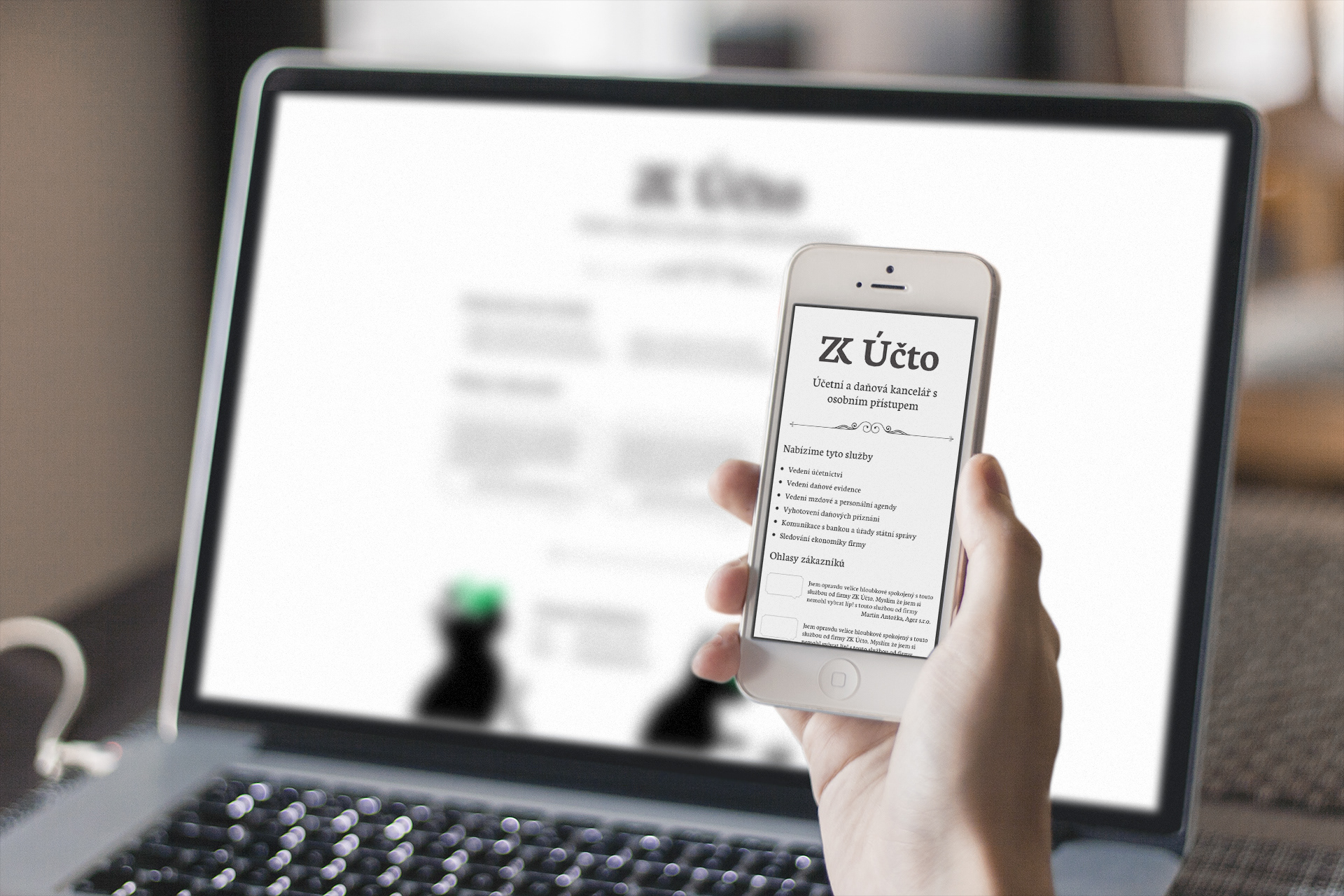 The website can be found at zkucto.cz, it is able to adapt to wide range of devices down to smartphones and has been built on the Wordpress CMS. It uses vector-only images (SVG) which are infinitely scalable, so they stay sharp no matter what size are they displayed at.