Wedding invitation
Wedding invitation for my great friend Jan and his soon to be wife Téra. Collaborated with a great Illustrator Amanda Bataller and made quite an interactive result.
My great friend Jan & his soon-to-be wife Téra asked me to design an interesting wedding invitation for them. He had a brief idea in mind, of a foldable booklet. I invited
Amanda Bataller
for collaboration, since she's a brilliant illustrator and I knew that with her input, it will be awesome :)
We brainstormed with Amanda and Jan, and Amanda went quickly quite crazy with beautiful illustrations of meadow flowers, and connected them to the timeline of events on the wedding - amazing!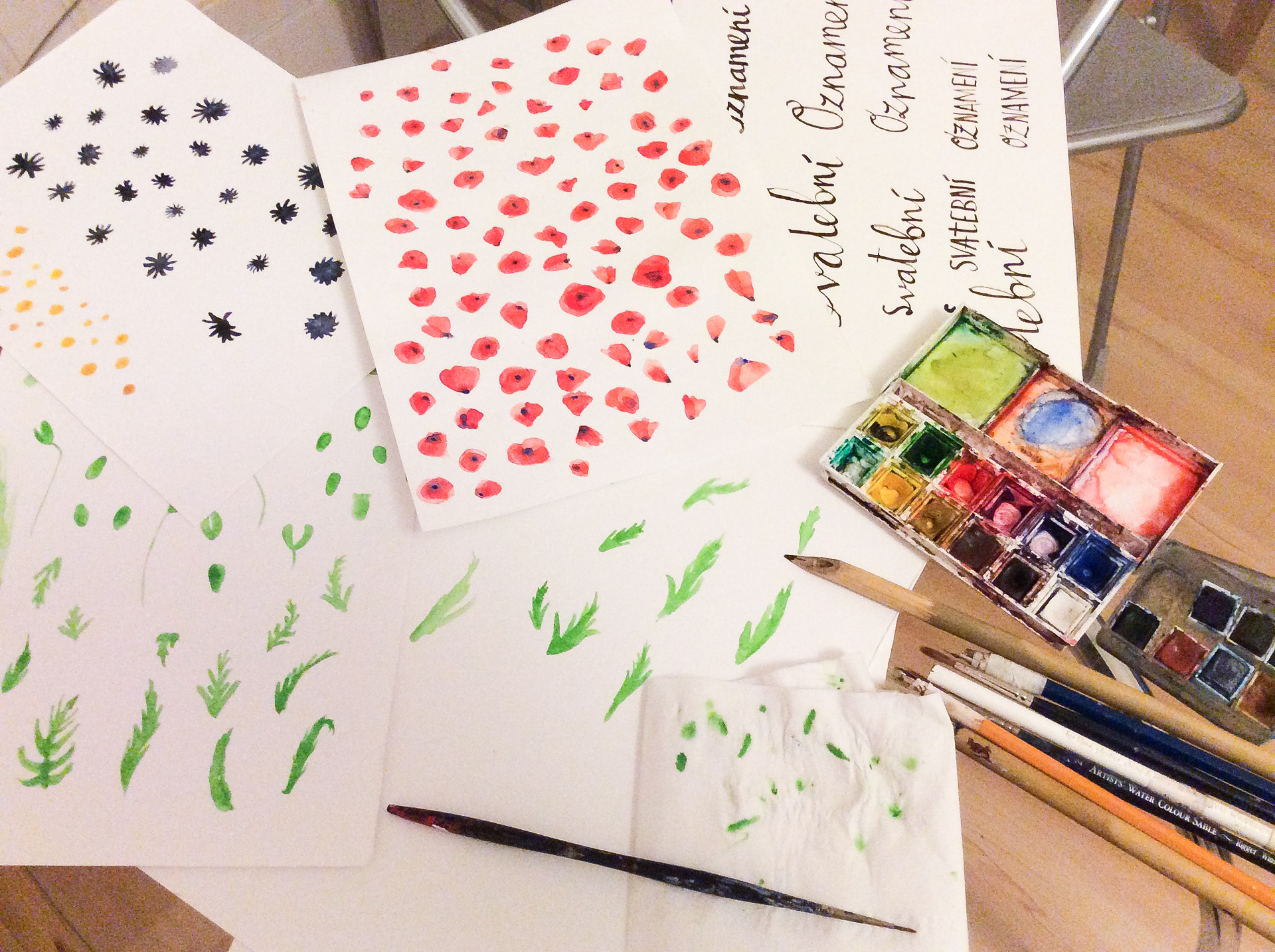 Amanda has put lot of thought into the illustrations – she mentioned that it would be useful to think of the opening experience. So I sketched few layouts, considering the information architecture and order, in which the person might want to read it. In the end we came up with nice white line, connecting the very beginning with all the events, and merging with a street in the map.
There is also a ticket for a beautiful vintage bus that took the guests to the lunch and back. My favourite printer was very kind to perforate the paper so the guests could tear it off the invitation, for the real authentic bus ticket feeling.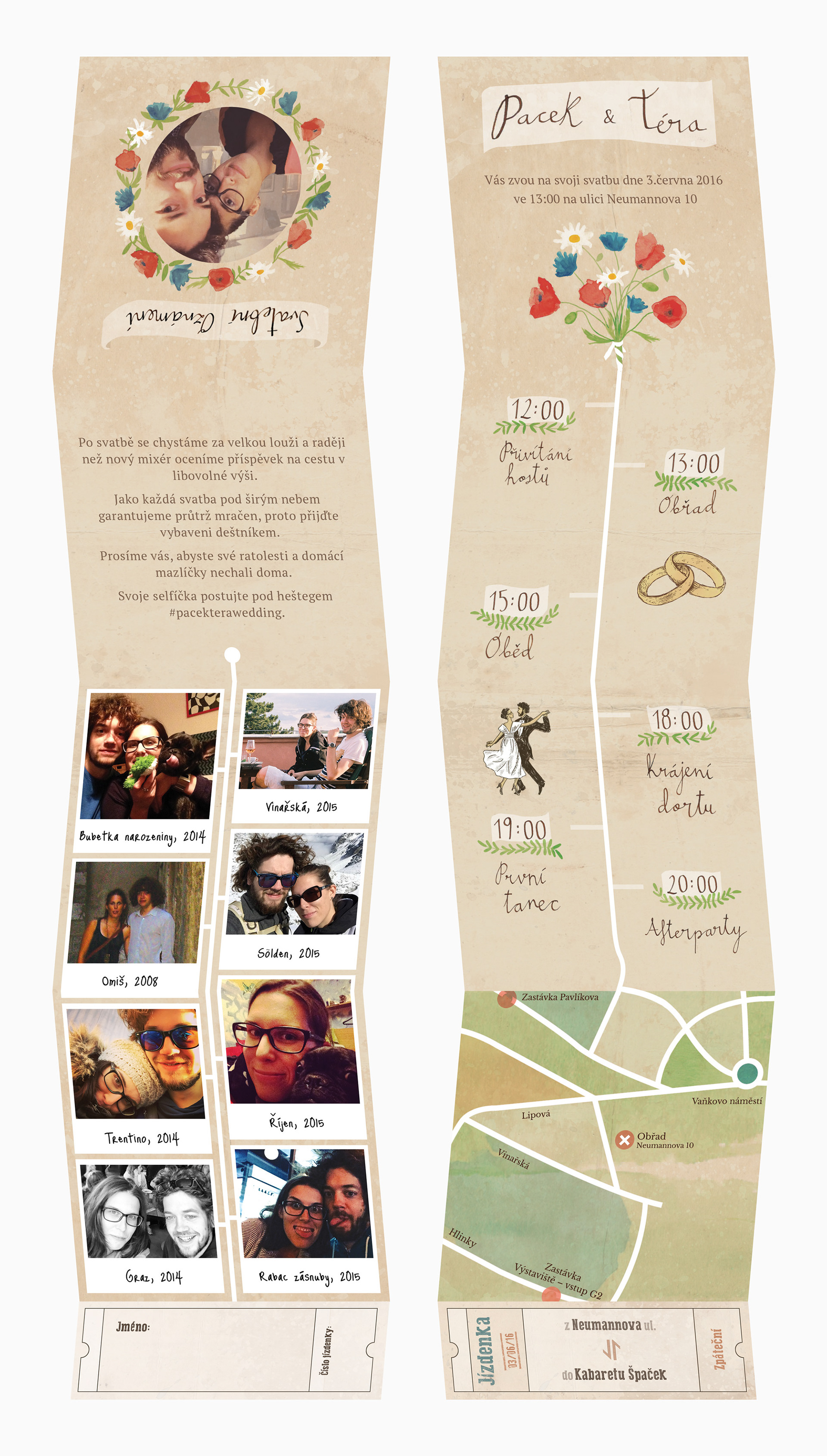 Here you can see the invitation opening throuhg the eyes and hands of the potential guest.
It was a great project, which encouraged me to collaborate with other creatives more. I can't wait to do something similar again :)