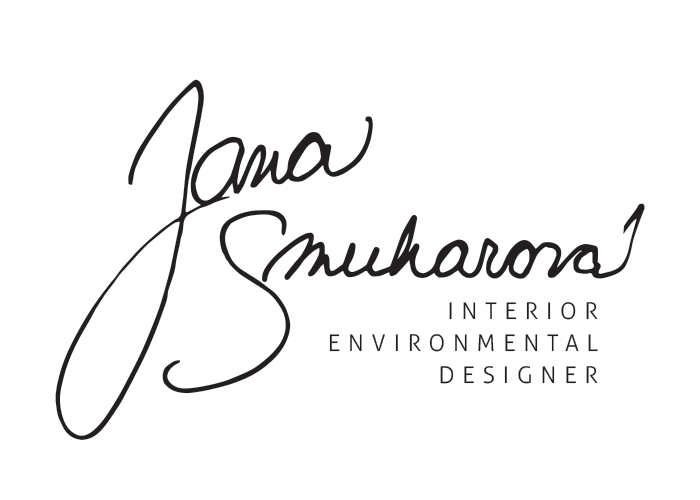 A visual identity for my good friend Jana Šmuhařová, Interior Envrironmental Design student. I developed a logo based on Jana's signature and created a colour theme based on colour that she used in her building prototypes.

Challenged to create unique business cards for her degree show, I thought about how to take advantage of laser cutting, available at the university. A foldable house that you can stick comfortably in your pocket came out of it :) )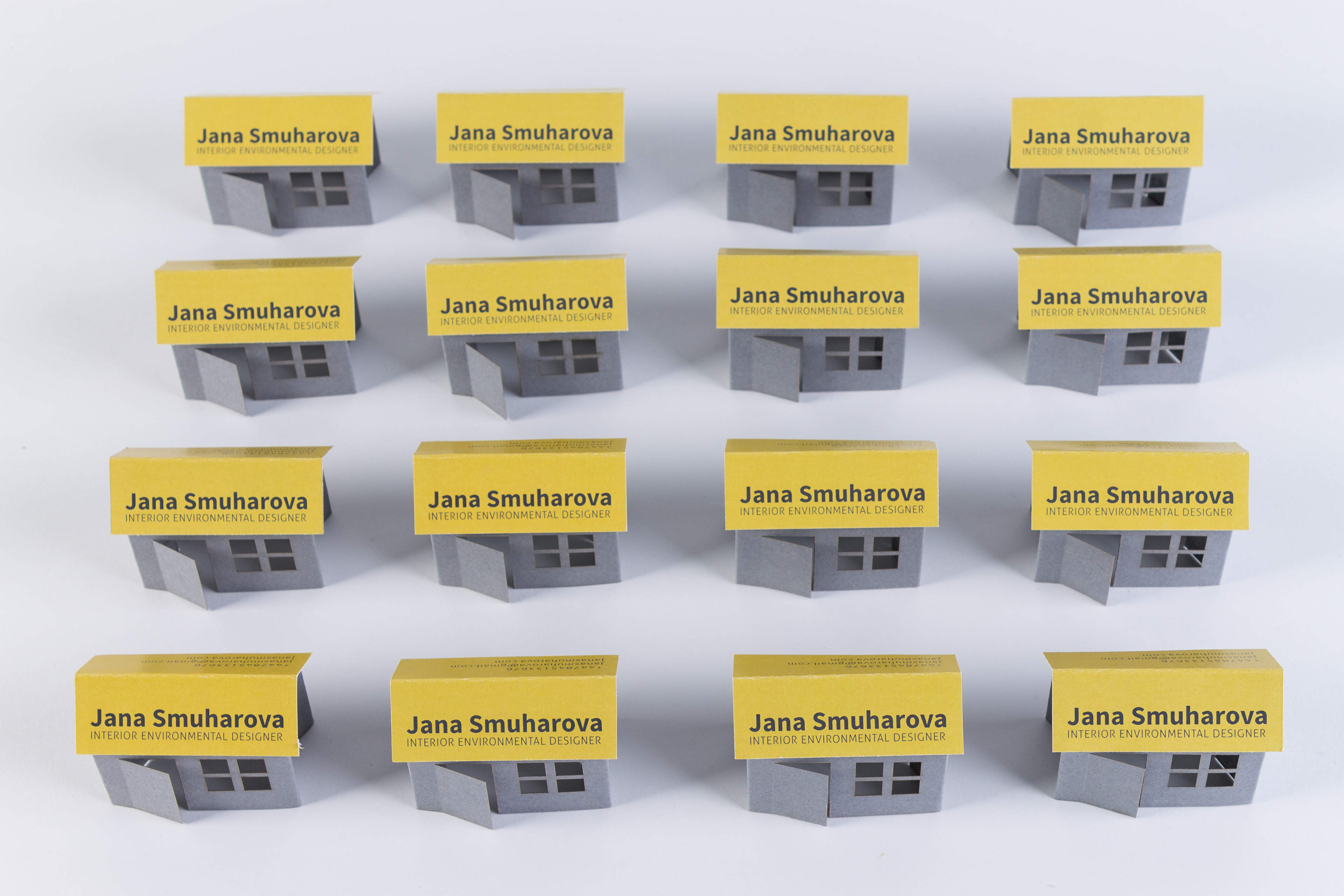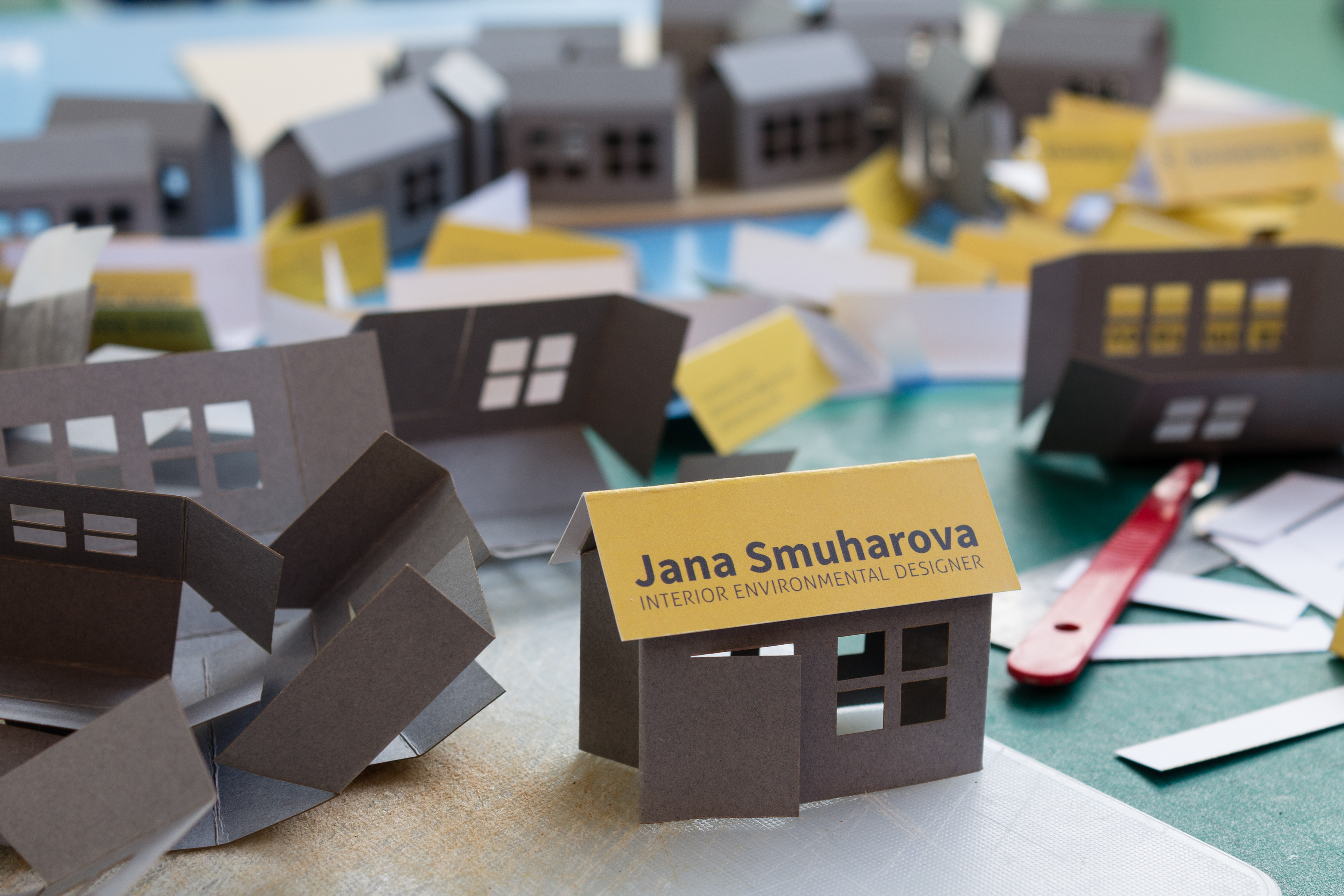 Alongside, I designed a standard business cards to be printed on 350gsm paper. The back of the card is decorated by an outline of her interior drawing.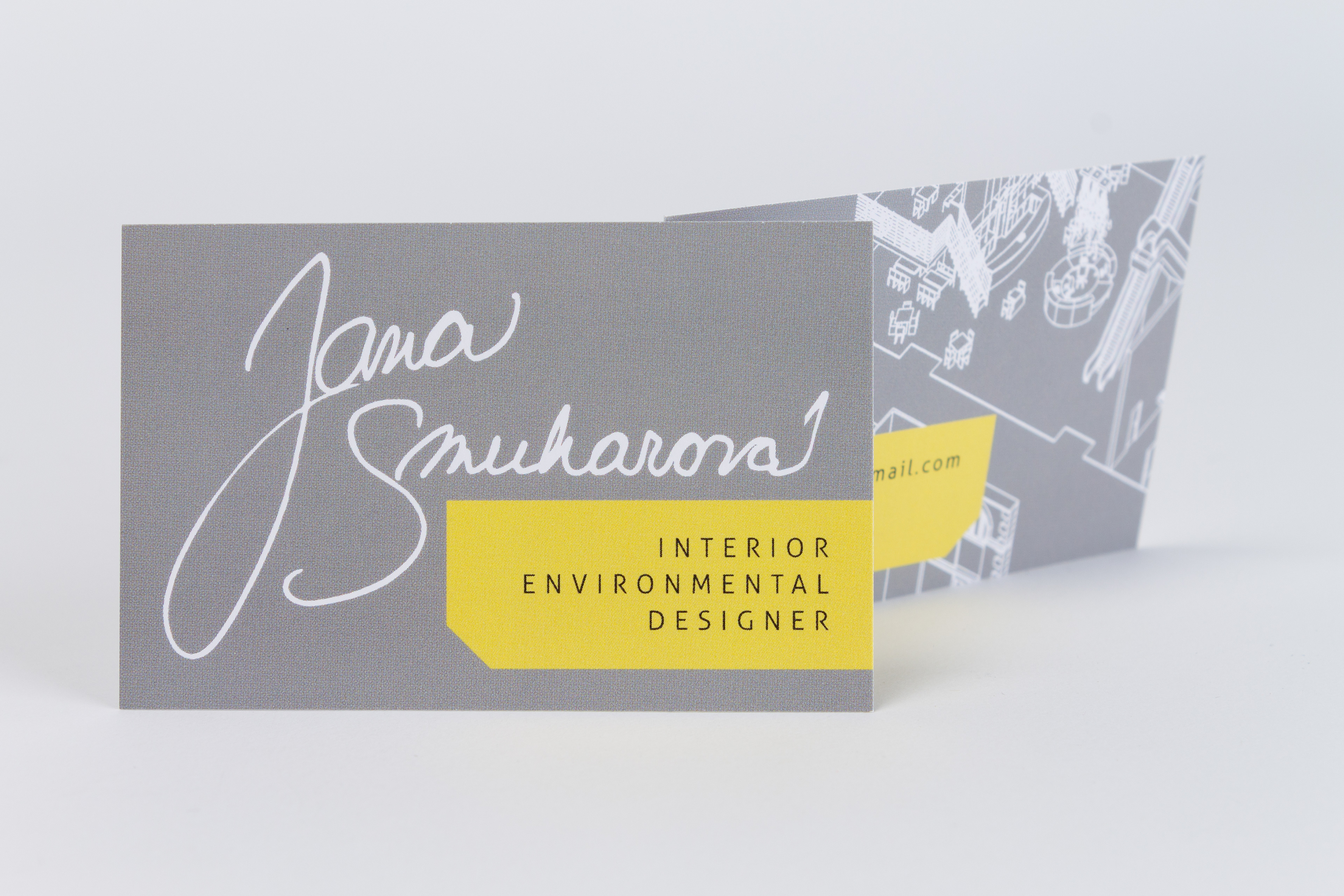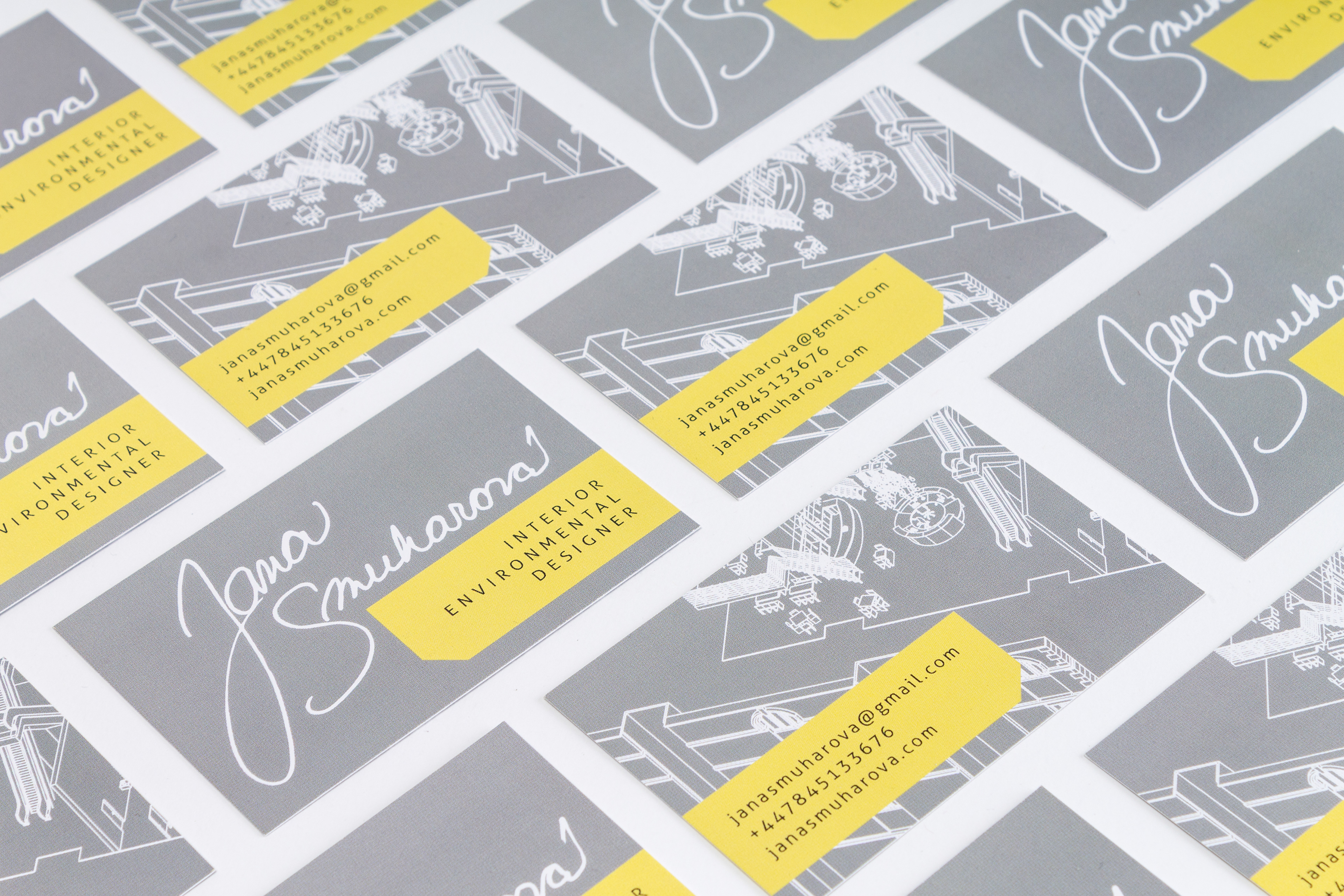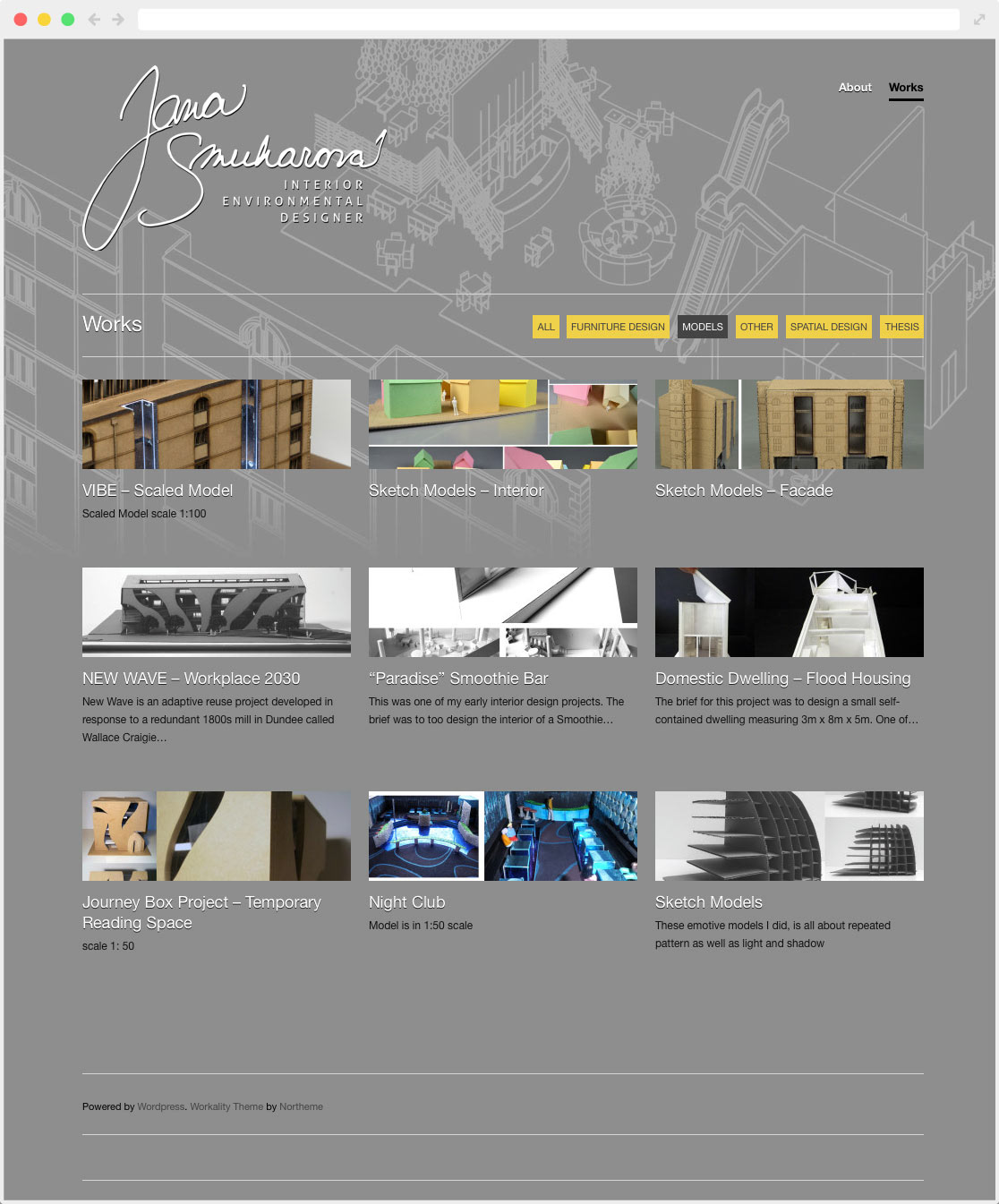 One more thing. I found this piece of newspaper on Jana's fridge 2 days after the degree show opening :)