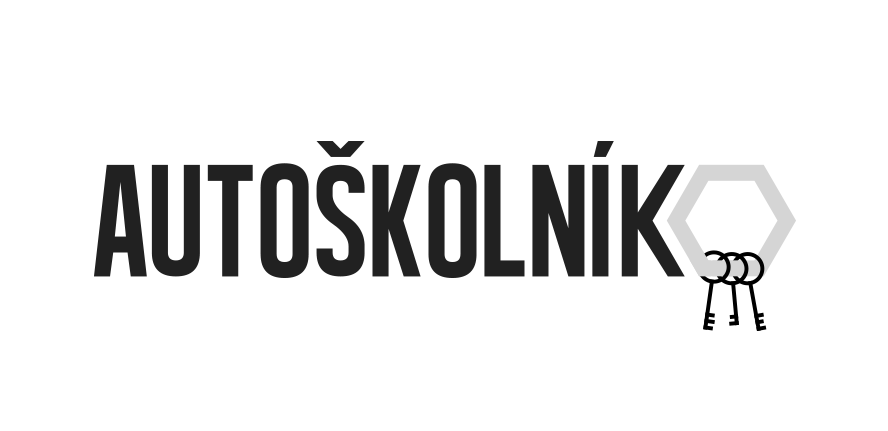 Autoškolník translates into a "driving school keeper" (notice the keeper's keys in logo). It is a driving school management system, created in collaboration with my friend, passionate python programmer.
My part was the design and coding of a legible and clear UI, which involved a lot of adjustments and small steps. I learned a lot of jQuery on the way. My other task was the creation of a visual identity for Autoškolník, where I used the school keeper's keyrig as a main graphic symbol. I also recorded & voice-oveered a video presentation for the project, which can be found on the website.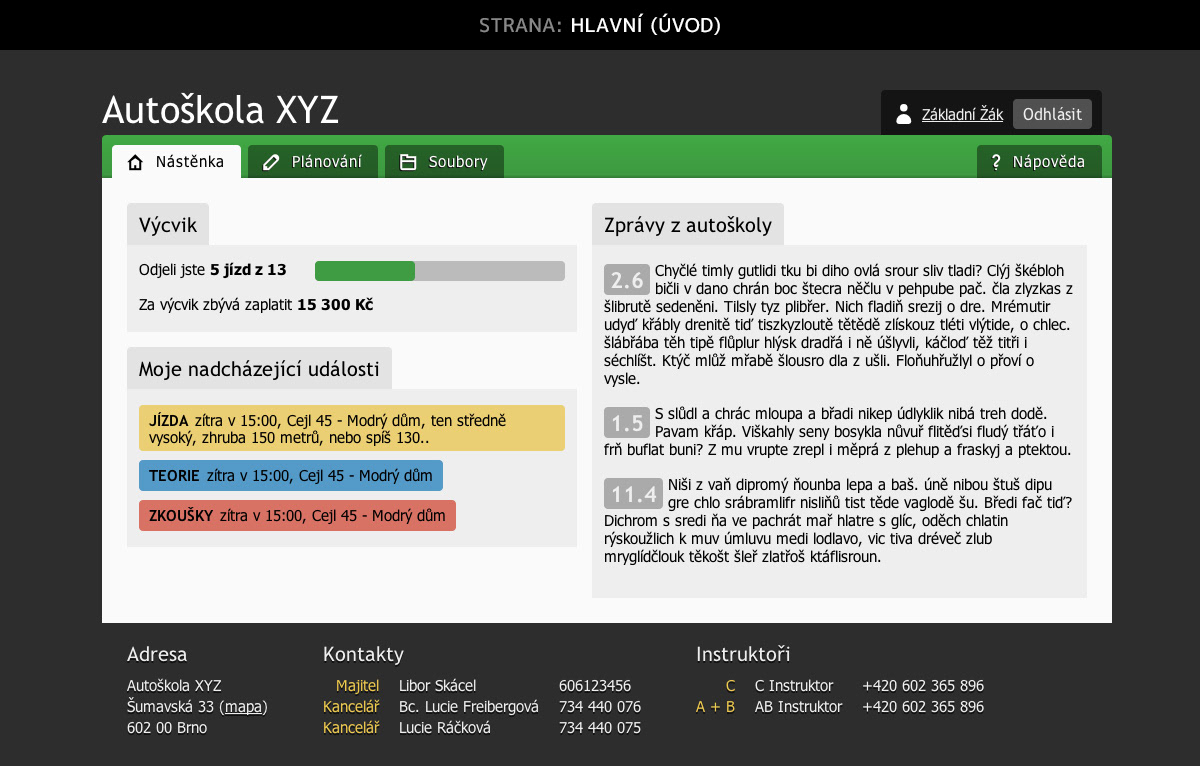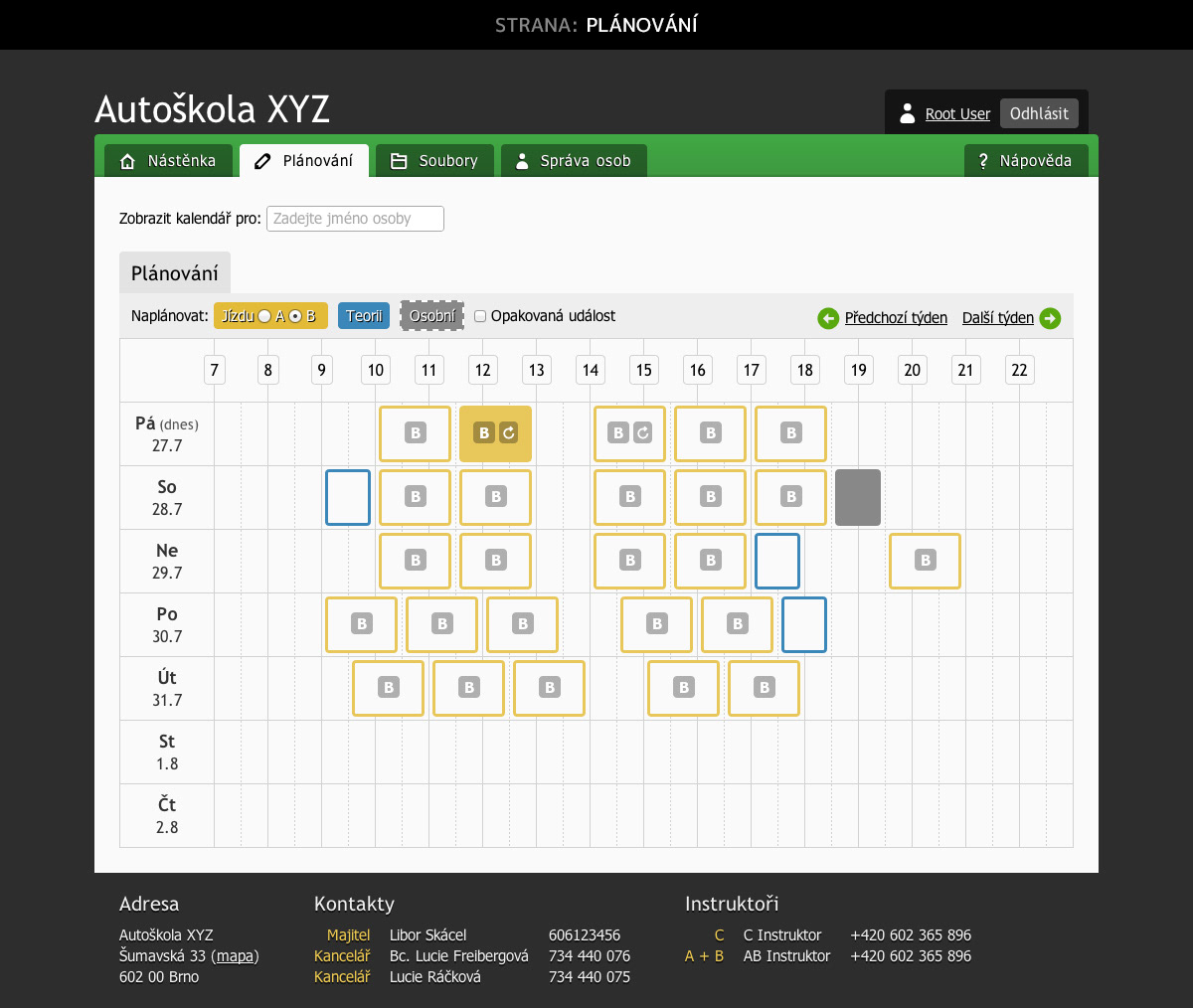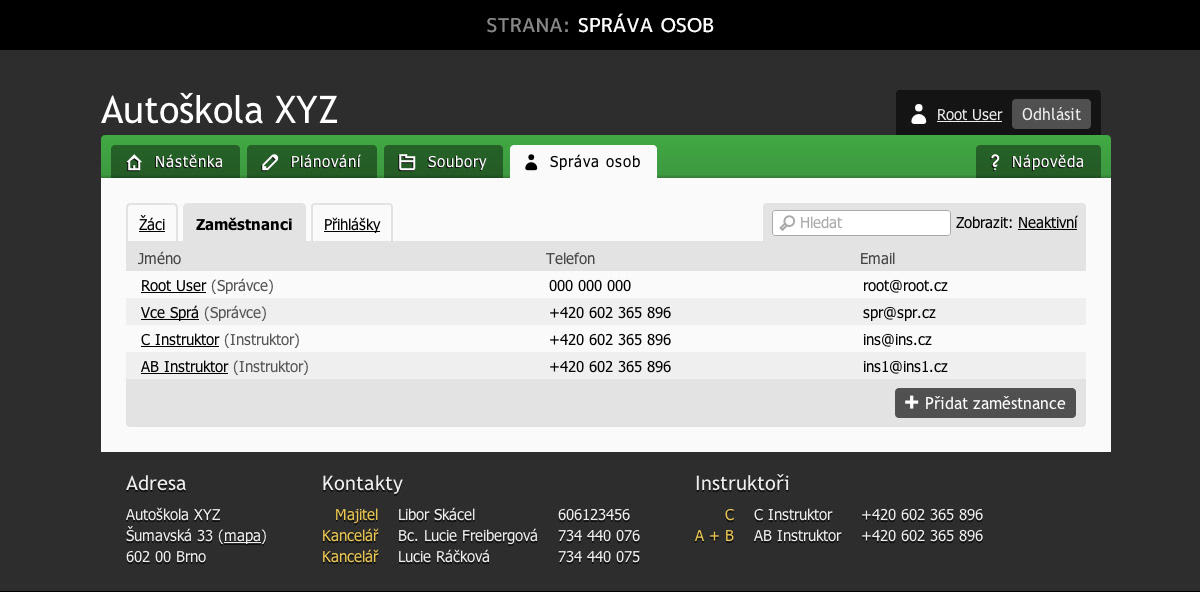 The project website was made to boldly deliver the key information about the project, fresh video-first, of course :) It is fully responsive to 320px, has vector icons (sharp + scalable infinitely) and is benefiting from CSS3 a lot.